Patchwork Sofa in Multi Coloured Large Collection
Patchwork Sofa Multi Coloured Collection
ColorFul Chesterfield Patchwork Sofa 3 Seat
One of our signature pieces, another handmade chesterfield patchwork sofa. The classic design tufted upholstered by best quality velvet fabrics mix. Beautiful combination of the lovely colors. The wood construction, foam rubber, springs and the fabrics are brand new. The frame is made of kiln dried hardwood. Very comfortable elegant piece.Available in reasonable sale price.Designed with curled arms and stylish wooden bun feet in different colors.
Anna Scroll Chesterfield Patchwork Sofa 3+2 Seat
Introducing the Anna Luxury Fabric Sofa Suite, featuring the traditionally classic Chesterfield design, to the backrests and arms, with an added 'wow' factor showcased by a vibrant selection of patchwork patterns that will make for a stylish addition to any living space. Its elegant scroll arms work well in classic or contemporary settings. Crafted in Luxury fabric to create sofas of exceptional beauty, the Anna Sofa suite has foam filled backs and pocket sprung seating ensuring a supportive and comfortable sit. This extremely luxurious contemporary collection combines style, quality and value at an affordable price.
DFS Doll Patchwork Sofa Maxi Formal Back Sofa
Brand new to our bespoke range, is this delightful Bespoke DFS Doll Sofa. Add some glamour to your living room with this beautiful colorful patchwork sofa available in a variety of colors, fabrics and sizes. This tufted maxi formal back sofa is available in very economic price range.This beautiful sofa features high quality hard wood frame and double needle top stitching. Designed with stylish dark wood feet. Get this eye catching  and spectacular sofa to get optimum comfort. Available in separately stitched patchwork fabric or 2 pattern fabrics at no extra cost. Comes with two free pattern accent scatter cushions.Available with Eaziglide and free 15 year frame & frame springs guarantee.
Etsy Bohemian Patchwork Sofa MultiColor
I adore the mixture of colors, patterns, textures and fabrics, they are just so beautiful, and I really would love a bold piece of furniture like this.This Etsy Bohemian Patchwork sofs is drape in multi color fabric .They also have single seat smaller versions which I think would be perfect to add a mad pop of colour to the corner of a bedroom, give it a real bit of personality! Every chair and cushion is different and unique so that is even better.
The Dibley Patchwork Corner Sofa
A Patchwork corner Sofa which comes in 3 pieces brand new boxed with a combination of velvet and chenille fabric as well as Linen (pictured is Linen).Wooden legs made from Birch wood as well as the framework. Patchwork is the here and now and this item is doing well in Patchwork. The footstool and chaise as well as the 3 seater and 2 seater are also available in Patchwork.Each piece is hand stitched to the next piece which is time consuming and a mastered art, hence these items cannot be rushed and are of better quality than the well known one from a big name company as that is printed on one piece of fabric which is much cheaper to produce.So if you would like a sofa with a golden touch this item is a must.
Item Price 1095
Patchwork Sofa Bed With Free Delivery
Adorn your house with Brown, grey, silver and blue patchwork sofa bed. This stunning Sofa bed with its simple Classic design and beautiful four chrome legs is of a sturdy construction and upholstered in a quality stylish soft patch work fabric. We also have a number of other pieces for you to choose from in our exciting new range.This  fabric sofa bed is available in very economic price range.French-designed click clack mechanism is best when your have guests to stay over night.Manufactured with high quality hard wood frame and subtle stitching.
DFS Shout Patchwork Sofa in Beautiful Colors
Create a colorful statement in your living area with this Shout Maxi Sofa. Elegant Multi Coloured Patchwork Sofa is available in outstanding sale price.This DFS Shout is Upholstered in beautiful and colorful patchwork fabric.Available in 3 contemporary plain colours and 1 patterned colour at extra cost.Patterned with best quality hard wood frame and subtle stitching.Comes with two free patterned accent scatter cushions.Available in plain or patterned fabric.Available with Eaziglide and Free 15 year frame & frame springs guarantee.
Dimensions (approx)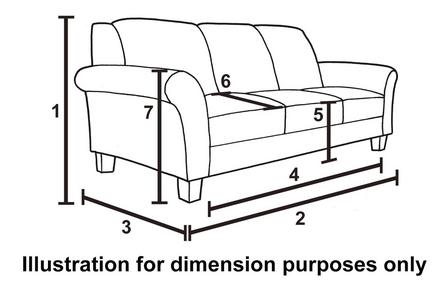 Height

79

31.1 

Width

195 

76.8 

Depth

89 

35 

Internal

148 

58.3 

Seat Height

48

18.9  

Seat Depth

59 

23.2 

Arm Height

68 

26.8
DFS Chaise Longue Patchwork Sofa RH Facing Shout
Stylish and sumptuous this sofa boasts simple design and comfortable deep seating. Patchwork fabric gives this a piece a look that's contemporary and versatile. Unconventional cushion arms ensure optimum comfort.This DFs Chaise lounge sofa is a luxurious piece of furniture, comfortable and excellent value for money in bold colors. This sofa is the perfect addition to any home and is extremely durable.Available in 3 contemporary plain colors and 1 patterned color at extra cost.Available in plain or patterned fabric. This DFS Patchwork Sofa Comes with a free patterned bolster cushion.Available with Eaziglide and free 15 year frame & frame springs guarantee.
Dimensions (approx)
Inches cm
Height

78

30.7 

Width

152 

59.8 

Depth

73 

28.7 
Internal

121 

47.6 

Seat Height

39

15.4  

Arm Height

68 

26.8 
3 Piece Patchwork Corner Sofa in Multi Colors
A perfect large DFS corner sofa for a big family,this sofa is best to vindicate your large gatherings.Upholstered in patchwork fabric in multi colors.Designed with curved arms and dark wood legs.Available in 3 contemporary plain colours and 1 patterned colour at extra cost.3 Piece Patchwork Available in plain or patterned fabric.Comes with three free patterned accent scatter cushions and with Eaziglide This Patchwork Corner Sofa comes with Free 15 year frame & frame springs guarantee.The feature description: size, term & condition and Sale and original Price for Sofas is given below. Customer has to pay delivery charges for this sofa. View vast range of leather and Fabric Sofas Chair collection on SofasiNFashion

Item Price £1,395
2 Seater Patchwork Sofa with High Back

Those  low curved arms,high back and stylish wooden legs are all in 1 Shout Midi High Back Sofa. This 2 Seater Patchwork Sofa is available in blow out sale. Drape in colorful patch work fabric. This Beautiful Dfs Patchwork Sofa is Available in 3 contemporary plain colors and 1 patterned colour at extra cost. Comfortable sofa is Featuring best quality frame and neat tailoring.Comes with a free patterned bolster cushion.Available in plain or patterned fabric.The feature description: size, term & condition and Sale and original Price for Sofas is given below. Customer has to pay delivery charges for this sofa. View vast range of leather and Fabric Sofas Chair collection on SofasiNFashion
Height

98

38.6 

Width

148 

58.3 

Depth

89 

35

Internal

114 

44.9 

Seat Height

43

16.9  

Seat Depth

57 

22.4 

Arm Height

56 

22 
DFS Shout Compact Sofa 3 Seater



Adorn your living are with ultimate relaxing Dfs Shout maxi Velvet Sofa.This compact Shout Patchwork sofa is drape in soft plush velvet and made more beautiful with printed scatter pillows.Crafted with high quality frame and subtle stitching.This royal style sofa has royal wooden legs.This Dfs Velvet Sofa in 3 contemporary plain colours and 1 patterned colour at extra cost.Available with Eaziglide and Free 15 year frame & frame springs guarantee.The feature description: size, term & condition and Sale and original Price for Sofas is given below. Customer has to pay delivery charges for this sofa. View vast range of leather and Fabric Sofas Chair collection on SofasiNFashion
Item Price
£699
Dimensions (approx)
Height

79

31.1  

Width

195 

76.8 

Depth

89 

35 

Internal

148 

58.3 

Seat Height

48

18.9  

Seat Depth

59 

23.2 

Arm Height

68 

26.8
https://www.etsy.com/
http://www.dfs.co.uk/shout/
https://www.groupon.co.uk/
http://www.anssofas.com/